Buzz is making a comeback after 2 years and 7 months. The rock band that was famous for songs like "Coward" and "Thorn", is finally returning to fans.

Teaser
The band released a teaser image through their official social media account with caption reading, "BE ONE, BUZZ 1st Mini Album 2017.07.28 FRI". The image shows a man and woman together watching a fireworks show. This will be the first mini album since their 4th full album Memorize 2 years and 7 months ago. Like previous hits, their comeback is sure to impress listeners with their unique sound and strong vocals!
Check out their teaser below.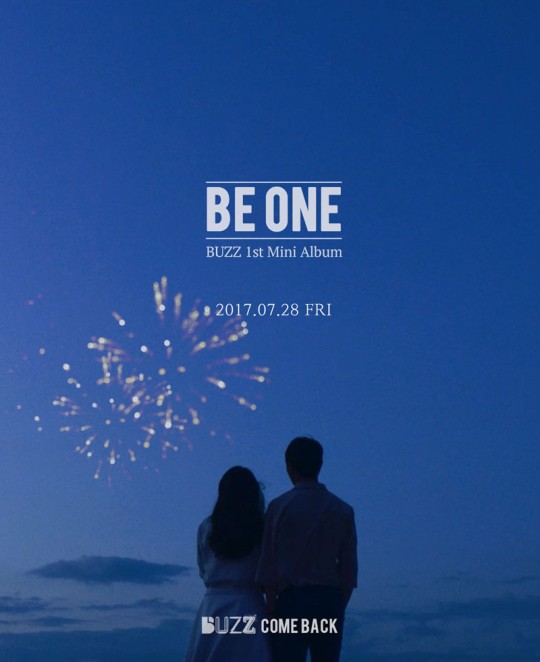 About
Buzz is an all-male South Korean rock, pop band. Their music largely consists of both plaintive rock-ballads though moderately melodic, driving rock songs are also to be heard among their more popular songs. All of their songs are sung in Korean with a smattering of English phrases, as is common in Korean pop music.
In July 2007 the band officially went on hiatus as four of the band members began to, or had already begun to serve the 26 month mandatory service in the South Korean Army required of all South Korean men. Min Kyung-hoon, the vocalist of the group, proceeded with a solo career. After leaving the group, member Na Do Kyun debuted with HISTORY, a male group under LOEN Entertainment.
To see more from Buzz look here: Facebook
Share – Comment Below – And, click the links below to stay up to date with us