EXID will be holding an Asian tour this year!
On May 12, Banana Culture Entertainment has announced that popular Korean girl group EXID will be having an Asian tour this year. Titled 'EXID Asia Tour 2017,' the group is set to visit many countries for the tour including Hong Kong on June 17 and Singapore.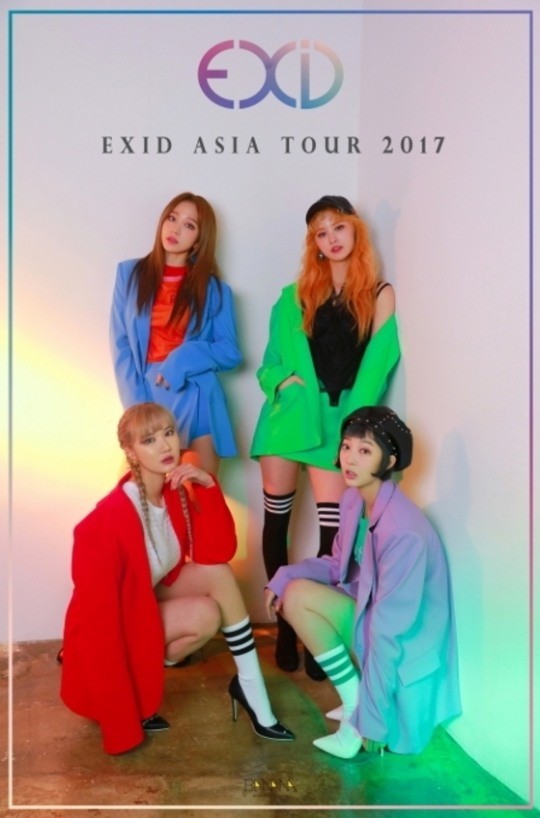 EXID released their latest album 'Eclipse' on April 10 with 'Night Rather Than Day' as the title track. The song proved to be a huge hit both in domestic and international topping charts in Korea and iTunes KPOP chart in Malaysia and Vietnam as well as Chinese YinYuetai charts.
With the group's increasing popularity overseas, the group is aiming to expand their promotional activities in Asia. The event will be an avenue for the group to communicate more to the fans who live in other countries.
EXID is popular girl group known for their addictive track 'Up & Down' which was released back in 2014.
Share – Comment Below – And, click the links below to stay up to date with us
-Advertisements-