K.A.R.D will be making the crowd wild in their 'WILD KARD' US Tour!
On July 13, SubKulture Entertainment announced the venues for K.A.R.D's US Tour. Titled 'WILD KARD 2017 – The First Tour in America Pt. 2,' the popular co-ed group is set to visit 5 cities including Minneapolis, Washington DC, New York, Miami and San Francisco.
Check out the poster for the tour here: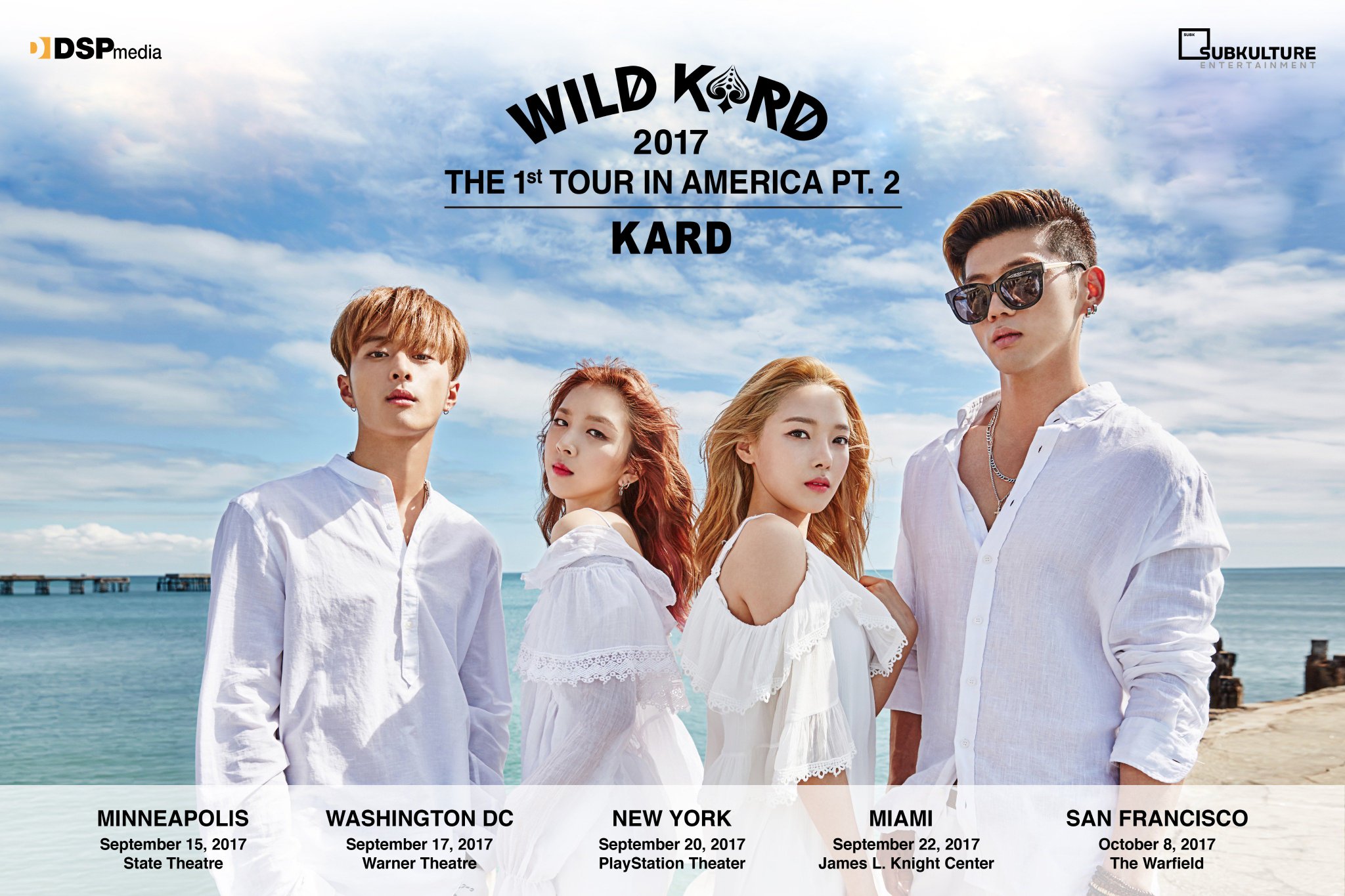 K.A.R.D is a Korean co-ed group who achieved success even before their official debut with catchy songs 'Oh Na Na,' 'Don't Recall,' and 'Rumor' as their pre-debut project singles. The group is even more popular internationally because of its music mainly catered to international fans.
K.A.R.D wil also be making their long-awaited official debut in July with summer track 'Hola Hola.'
Are you excited for K.A.R.D's US Tour?
Share – Comment Below – And, click the links below to stay up to date with us
-Advertisements-