Philly's annual Made In America Music Festival finally had its line-up released and it is absolutely stacked. Stormzy is up there with the likes of the Chainsmokers, J. Cole, Jay-Z, and Migos. Tons of powerhouses are coming together in this tribute to modern music. As of right now, tickets are exclusive to Tidal users but will be available soon for all. Don't miss out!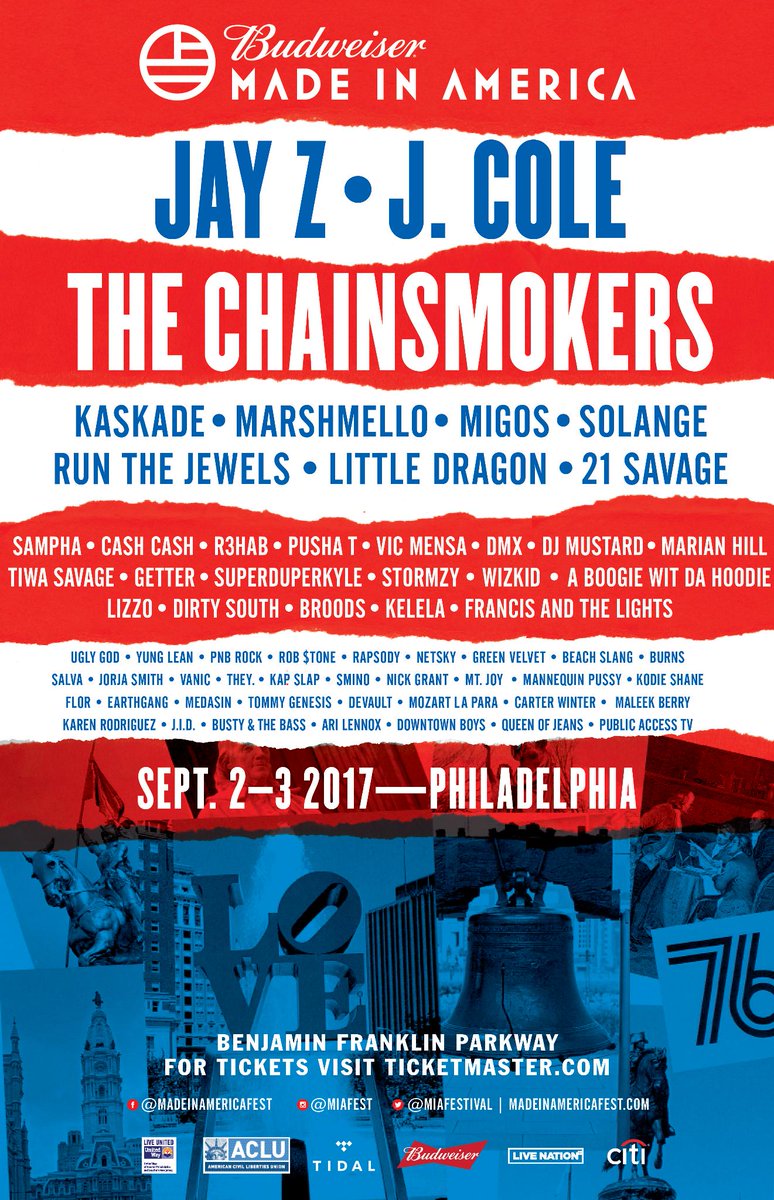 The festival was originally launched and headlined by none other than Jay-Z in 2012. Since then, Jay-Z has only been the curator of the performances, electing to take a backseat and allow others to take the mantle of headlining. This year, however, he takes back the throne and will be headlining once again alongside J.Cole and the Chainsmokers.
In light of that recent announcement, Stormzy has been an absolute madman with his performances this year. Since his release of Gang Signs & Prayer in February, he's kicked off his tour in Dublin and is soon coming to a close in the upcoming month of May. In the middle of this, we can't forget his stellar performance at Coachella and his reception by the crowd. You really can't afford to miss him live.
To punctuate the success of this grime legend, you can see a short hype video posted on his Instagram here. With three sold out shows, you can consider yourself blessed to see him live at Made In America this upcoming fall.
Click the links below to stay up to date with us