It seems like everywhere you look, the same shoes are popping up over and over again. These staple shoes you constantly see aren't fundamentally bad – they can just get stale. Change is good and innovating your own unique style is important. It's time for you to break the mold. Here are some uncommon sneakers you need to switch it up.
Nike Air Huaraches feature a chunky, almost sci-fi shape. They come in so many colorways, it's hard to find one they don't come in. The white and neutral colorways are our personal favorites, but don't fret: louder colors are always available if you really want to pop.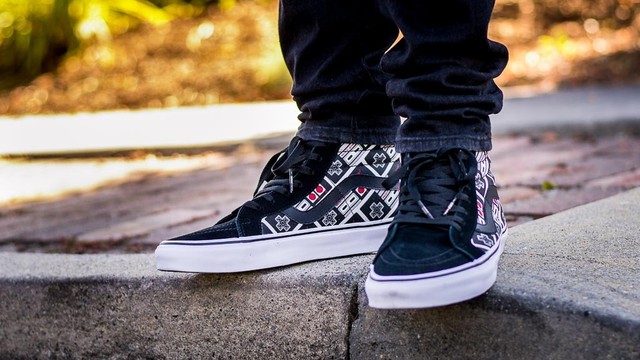 Sk8-His are absolute instant classics and it's lost to me why they aren't as widespread as their Authentic or Era cousins. If that's not enough for you, Vans have some amazing collaborations out there which produce some of the most original and eye-catching designs. Originating as a skate company, Vans makes these shoes to last and they look amazing when they're a bit worn down. Alternatively, try the low-top Old Skools.
The Asics Gel Lyte V have this retro look that no other shoe can really capture. It can be sleek and clean depending on the colorway – much like in the image above. If you want something louder, there are options for that as well. It goes without saying that these feel like pillows for your feet and are well worth trying out.
Click the links below to stay up to date with us